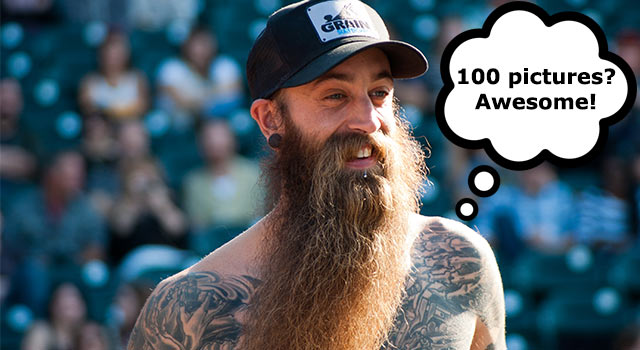 Have you registered for the 2012 National Beard And Mustache Championships in Las Vegas yet? If not, you should. Or at least just book your flight. Whether or not you'll be competing in one of the facial hair categories, it's an extremely fun weekend.
Last year we went to the 2011 Beard Team USA National Championships in Lancaster, PA to film a documentary. We also took a lot of pictures, and in honor of the upcoming Nationals, we decided to post 100 of the best pictures we took. Enjoy...and we'll see you in Vegas.
You can use your left and right arrows on your keyboard to scroll through. We make it easy for you here at Bro Council.