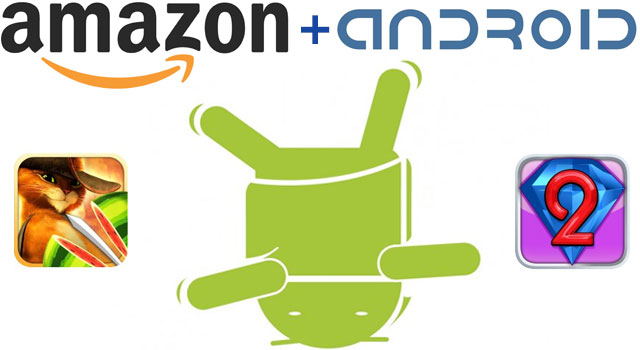 Did you know that Amazon is celebrating the two year anniversary of their Appstore today? Neither did we, but thanks to a tip from a reader we found out that they are giving away 18 games and apps today (3-22-2013) as part of the promotion.
Most of the apps aren't the creme of the crop as they say, but hey - they're free. Plus, they did include Chu Chu Rocket. Score one for the Dreamcast!
Here are the titles, and a link to the apps is below.
Free Apps
White Noise
Weather+
Kids Paint
KeepTrack Pro
EasyMoney
MobiLearn Talking Phrasebook
Folder Organizer
Free Games
Cubistry
Bejeweled 2
Fruit Ninja: Puss in Boots
Quell Reflect
Wubbzy's Space Adventure
Paranormal Agency
Spectrum Puzzles
Sea Battle
ChuChu Rocket!
Final Freeway
Dabble – The Fast Thinking Word Game
Check out the whole selection here and enjoy your free apps.