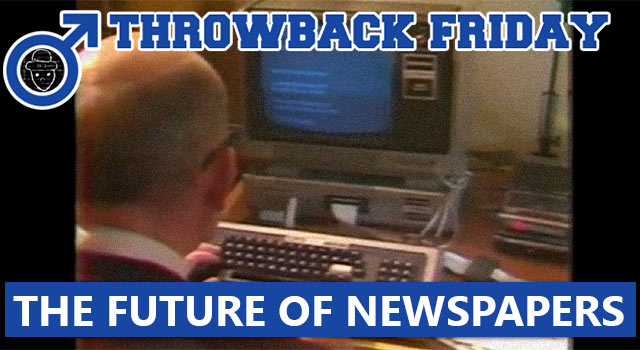 Do you want to download 8 different newspapers from around the country? Do you not mind missing out on the comics and pictures? And do you have two hours and $5 per hour to download an entire newspaper?
Then this is for you: the internet (circa 1980).
In today's Throwback Friday article, we take a look at an early news report about the future of the internet and newspapers. It includes interviews with newspaper editors like David Cole of the San Francisco Chronicle who says "we're not going to lose a lot, but we're not going to make much either." Oh, if you only knew what pains and profit-loss your dabbling with technology would bring to your print editors of the future!
Also included are statistics such as this: of the estimated 2,000-3,000 home computer owners in the San Francisco Bay area, over 500 have responded to sign up for the trial by coupon. Yes, they mailed in an actual coupon to sign up to try the service. All 2,000 home computer users in San Francisco.
Not only could you view the newspaper on your screen, but you could actually print pages out to share with people! Hey, this is the future of journalism people...get ready.
Check out the video below.
Internet Newspaper: Circa ~1980