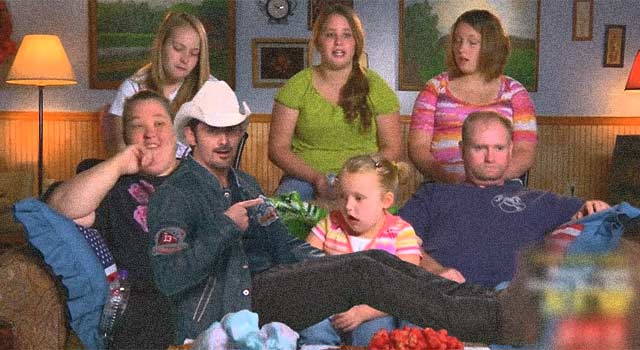 "It's very exciting," says singer Brad Paisley about writing the new theme song to Here Comes Honey Boo Boo. Of course, he said that to Jimmy Kimmel on his show so unfotunately we won't be seeing this theme song on TLC or Bravo or whatever station the show airs on.
It's just a parody, but it's hilarious. Paisley was talking to Kimmel about a new theme song he had wrote "for a popular cable show" and this is the gem that we got. Turns out it's for this girl: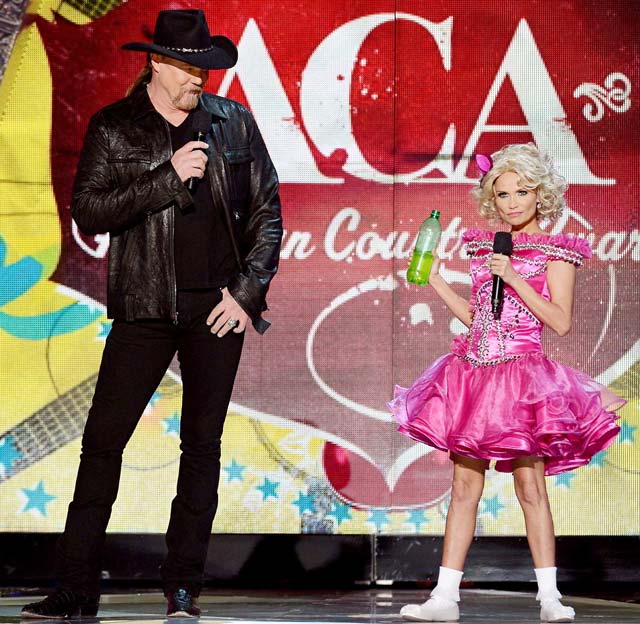 Oh, wait. That's not the Honey Boo Boo girl, that's actress Kristin Chenoweth. Our bad! On a side note, how short is Kristin Chenoweth?
Anyway, check out the video below: