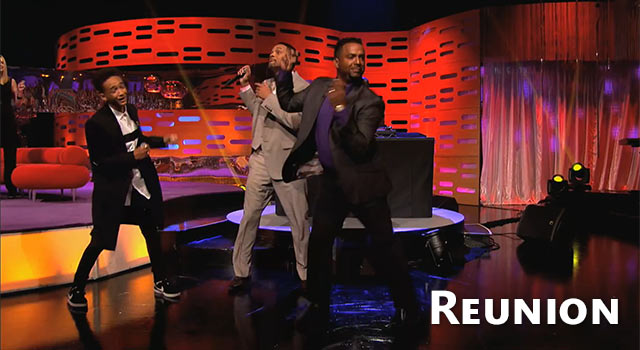 One of the highlights of my live music past was attending Live 8 in Philadelphia back in 2005. Will Smith was the host of the star-studded event, and at one point he brought DJ Jazzy Jeff on stage to break out the classic Fresh Prince of Bel-Air theme song out for the crowd. The nostalgia factor was off the charts, and now Smith has taken it to a new level for the rest of the world to see.
Smith and his son Jaden were on the Graham Norton Show to promote After Earth when they did a short father-son freestyle rap.
But then things got really fun. Smith brought DJ Jazzy Jeff on stage, then surprised the crowd with Alfonso Ribeiro, who played Carlton, to do the legendary Carlton Dance. It was such a crowd pleaser that Hangover 3 star Heather Graham might have gone insane as she started "dancing" to the music by slowly moving her head side-to-side while covering her face with her hair. Don't miss this bit of creepy goodness in the background of the video.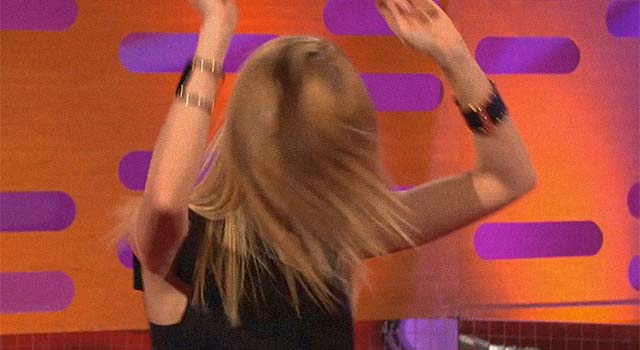 They even broke out the timeless Will and Carlton dance for "Jump On It" at the end. Check out the video below, the fun starts at the 1:20 mark.