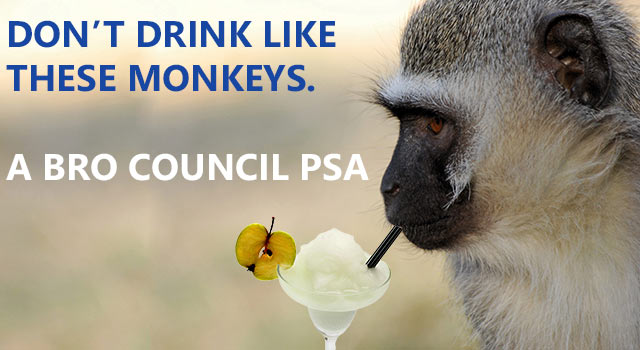 If you've ever been to the Caribbean, you know that there are monkeys on the islands. What you may not know is that some of those monkeys are alcoholics.
Caribbean Vervet Monkeys have started to take to alcoholic drinks and steal cocktails from beach-goers. The BBC show Weird Nature did an expose on the monkeys and it may just be one of our favorite internet videos of all time. Check it out below!
Now that we think of it, maybe they're related to this guy.