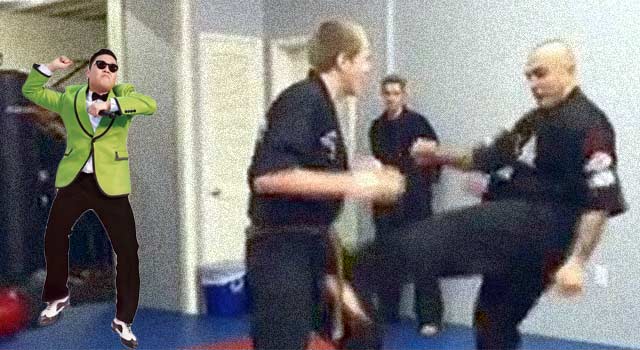 Gangnam Style was pretty popular this year, but it pretty much jumped the shark when MC Hammer teamed up with Psy. Luckily for us, Martial Arts instructor Roque Rapacon has found a way to get a little more life out of the internet sensation - by kicking his student when he was not expecting it.
Well played, Rapacon, well played.
Also, as a bonus we have included a picture of Amy "Gangnam" Savidge's tattoo. Amy decided to jump on the bandwagon this summer by getting a Gangnam Style tattoo that she will of course never regret. Not crazy enough you say? Well, she also has her own Facebook page dedicated to how famous her tattoo is.
Check out the photo and video below, and remember - tattoos are permanent, and Gangnam Style is fortunately temporary.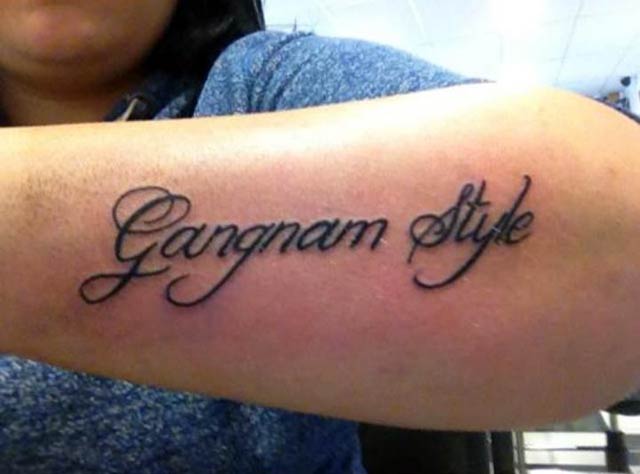 Gangnam Style 2012 - Never Forget