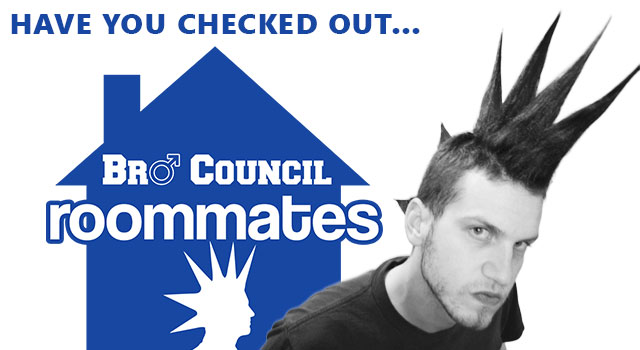 Have you ever seen an episode of our original web-series Roommates? If not, you should check it out.
Have you ever had a bad roommate? Or have you ever done a transaction on Craigslist that seemed a little shady? Do you think mohawks are cool? If you answered yes to any of those, you should check it out.
Roommates is Bro Council's original comedy series about life with Todd. He is a roommate that we found on Craigslist that went horribly wrong. We had a 22 episode first season, and season two premiered last fall. We're on hiatus right now, but you can check out one of our favorites below. If you like this one you can watch season one here or season two here. Enjoy!