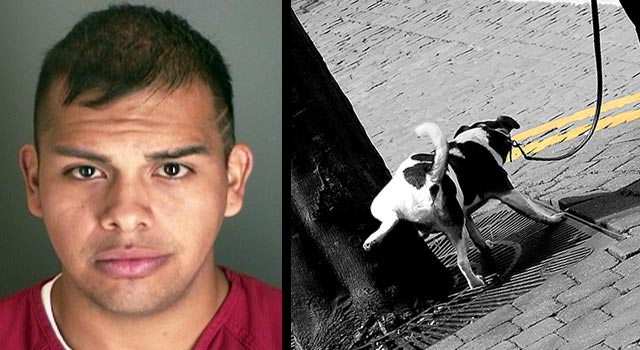 There are a lot of terrible ways to pick up girls; awkward pick-up lines, wearing too much Axe, or rocking out off-beat dance moves are guaranteed to scare the ladies away. But 22 year-old Timothy Paez (pictured above) of Longmont, Colorado, wins Bro Council's first-ever award for Worst Pick-Up Attempt.
According to Colorado Daily, Paez approached a stranger at the local watering hole, Shooters, on Saturday night, and put his arm around her. When she rejected him with a sarcastic "um, really?" Paez walked away, then returned a few seconds later...and peed on her leg.
Needless to say, the young woman freaked out, and Paez was escorted outside by bar security and arrested. He currently remains in the Boulder County Jail awaiting arraignment for public indecency and harassment.
Now, this should go without saying to all of our readers, but marking your territory (especially on another human being) is the worst way ever to pick-up a lady, and is most definitely not Bro Council, approved.
[Source - coloradodaily]