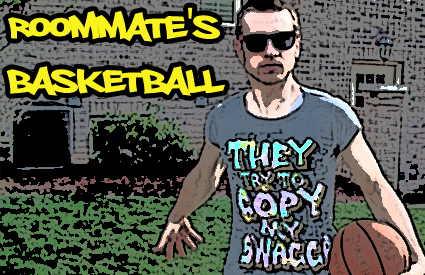 It's Tuesday: so here is a new episode of Roommates. Only two more episodes left in the season, and then we'll take a break for the summer. Spread the word to your friends about the series if you want us to make more this fall!
This week there is some true March Madness in the air as Todd finds his basketball skills after putting on his "Air Todd's". And his shirt is pretty special too. Check it out!
Click here to see all of the Roommates Episodes that have been released so far, and like our Facebook page below:

One last thing...how about doing us a favor and click the "Like" button at the top of this page to share the video with your friends? Thanks, bros.
---