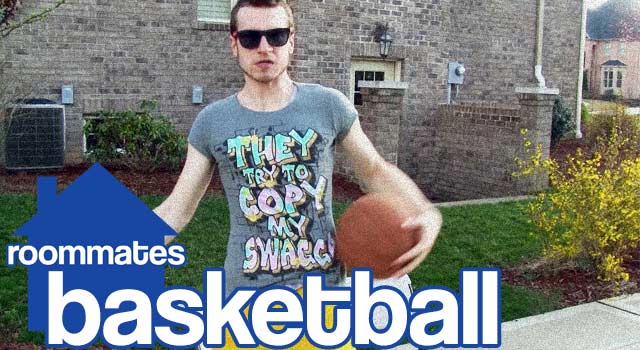 It's winter break time, so the Roommates are on vacation. We wanted to remind you that the guys are still living together though, and a new episode will be out next Tuesday. We also couldn't think of a better way to celebrate Michael Jordan's 50th birthday (month) than by showcasing Todd finding his inner Jordan basketball skills after putting on his "Air Todd's".
His shirt is pretty "special" too. Check it out below!
Click here to see all of the Roommates Episodes that have been released so far, and remember - Season Two will launch this fall.