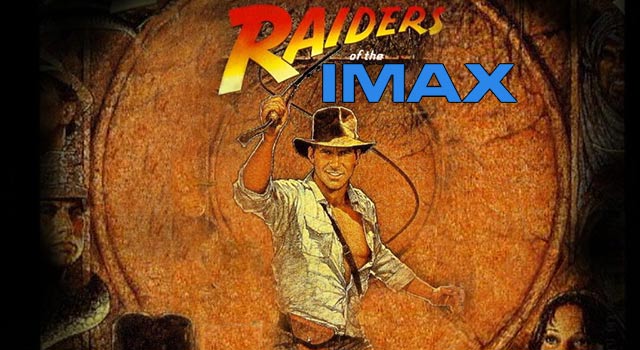 It's hard to contain my excitement this morning. Raiders of the Lost Ark is coming back to theaters, and not only that, but it's going to be in IMAX theaters. George Lucas' production company confirmed with the New York Times this week that the film would be back in theaters this fall.
The good news is that it's back, the bad news is that it looks like it will only be for a week. According to reports, it will start showing on Friday, September 7 and then it will be gone...forever. Or at least until Lucas wants to fund episodes 7, 8, and 9 of Star Wars.
They are re-releasing the movie to pump up interest in the Indiana Jones Blu-Ray set that will be released on September 18. Their marketing plan is great - they make money on the movie, and everyone promotes it just like we are now. You've always been a mad genius, George Lucas. We tip our fedora to you.
Luckily, there won't be your typical George Lucas edits done to the movie before the release. Steven Spielberg is quoted as saying "I'm so busy looking ahead to all the movies I'm about to make, I can't even imagine looking back and wanting to go back to something that happened a long time ago," when asked if he would change any of his old movies. "I have no movies I'd like to re-do."
The only edits that were done to the movie were some sound corrections, and we like it that way.
In related Spielberg news: Jurassic Park is now set for a July 19, 2013 3D re-release.
What a great day.