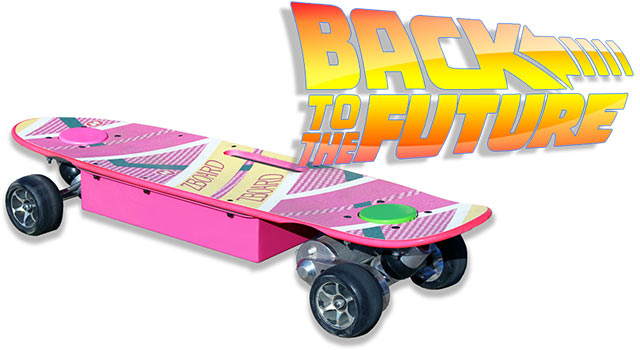 We love Back To The Future here at Bro Council HQ, and we've even shown you how to get your own replica hoverboard. The only problem with that hoverboard was that it had 0.0 jiggawatts of power. Now, we can introduce you to the first powered hoverboard courtesy of ZBoard.
Now, before you get too excited, you should know that it still doesn't hover. We know it's disappointing, but this is still pretty cool. The ZBoard Hoverboard is styled to look like the original hoverboard from the movie and has a motor that allows it travel up to 20 miles with a charge. You're not flying, but at least you look cool doing it.
They're producing a limited edition of 25 boards at $1,500 and will be giving all of the profits to the Michael J. Fox foundation for Parkinson's Research. Another 50 people will be able to pick up a standard ZBoard with the custom graphics for $200 a piece. You can check out the video below and go here to check out the Indiegogo page for the boards.
Just a head's up, there's a random expletive about halfway through the video, so don't turn this one up loud at work.
You're welcome.
Link: ZBoard Charity Auction