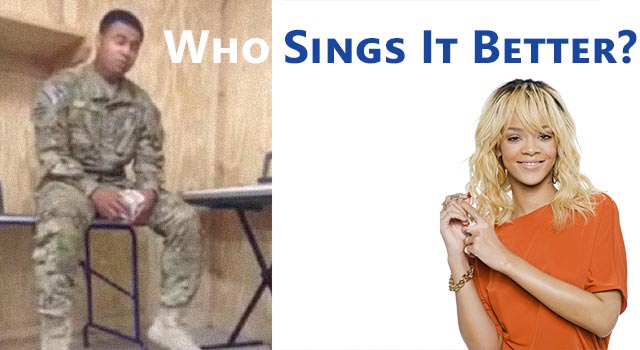 You probably don't know who Paul Iloilo Leti is, but you should for two reasons:
He's an American soldier.
The guy can sing.
Leti recently performed a cover of Rihanna's song "Stay" to what looks like an audience of one person, but he should have been doing it at the Staples Center.
We're not regular viewers of American Idol or The Voice but one of those shows needs to get Leti on. Other than Carrie Underwood and Philip Philips, they haven't been doing a bang-up job picking future superstars in the past 8 years or so.
Leti says "Shout out to Rihanna. I love you," before he sings. Here's hoping Rihanna sees this and decides to ditch Chris Brown for good.