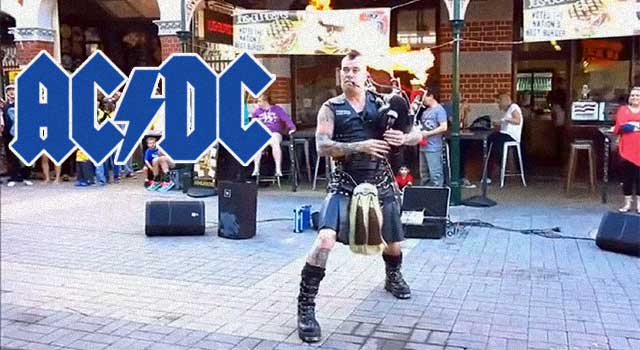 What red-blooded American guy doesn't like some AC/DC? I know that I do, and with my Irish heritage I'm also partial to bagpipes. So let's combine these things, add fire, and create the ultimate street performer.
That sounds like a plan. Check out the video below of a street performer playing AC/DC's Thunderstruck on flaming bagpipes.
Angus Young will be proud.