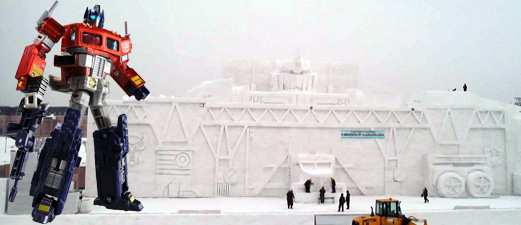 A Japanese toy maker named Takara Tomy created a life size snow sculpture of Optimus Prime from the Transformers. It will be on display at the 53rd annual Asahikawa Winter Festival in Asahikawa, Hokkaido Prefecture, Japan from February 8 to 12. If anyone is going to head over to check it out, let me know. We'll chip in $5 for your plane ticket if you take a bunch of pictures for us.
Artists are sculpting the giant robot from a 53-foot mound of snow, which will be piled over top of steel trusses. Hopefully, those steel trusses are flexible enough for when he transforms! (Yeah, that was a bad joke.)
The toy company tweeted an image of the structure, and we have a couple different views. Check them out below, and click on them for a full-size version.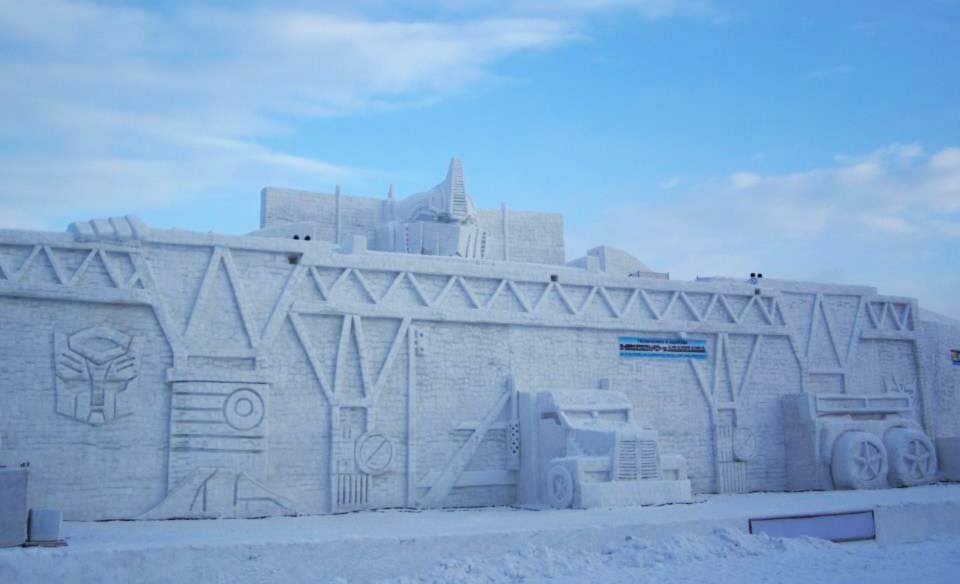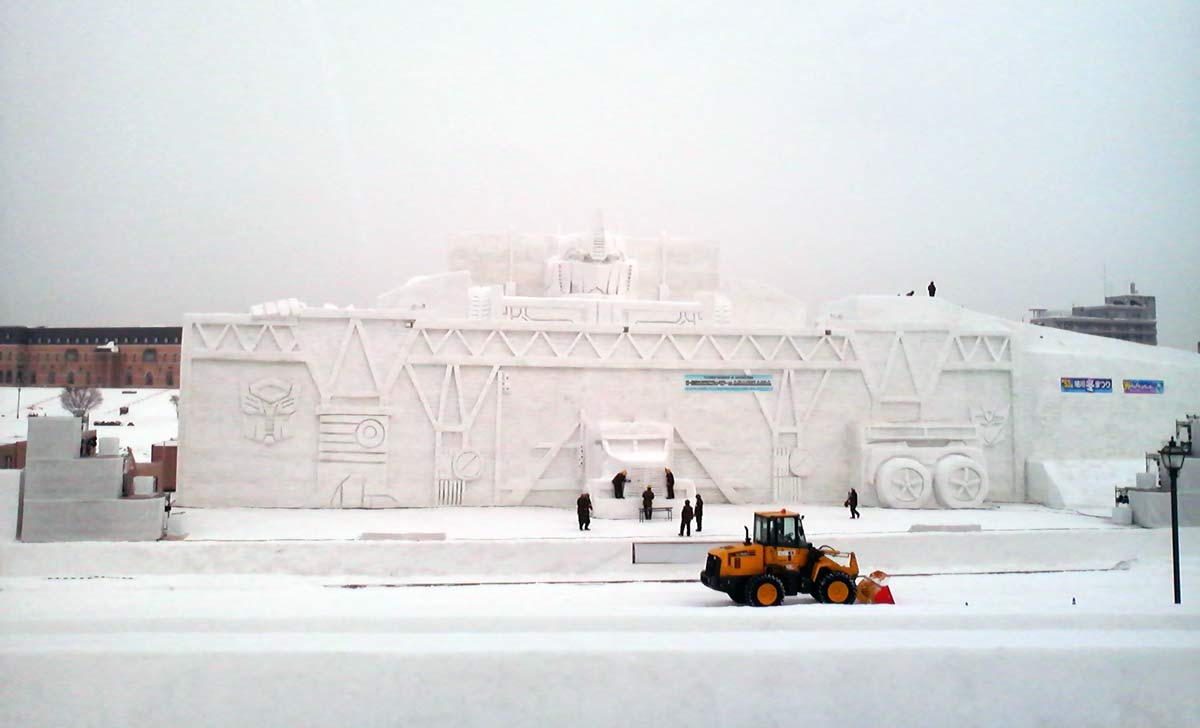 Oh, and here's a related Transformers video we did for our Roommates series in case you missed it before, check it out...it's one of our favorites: