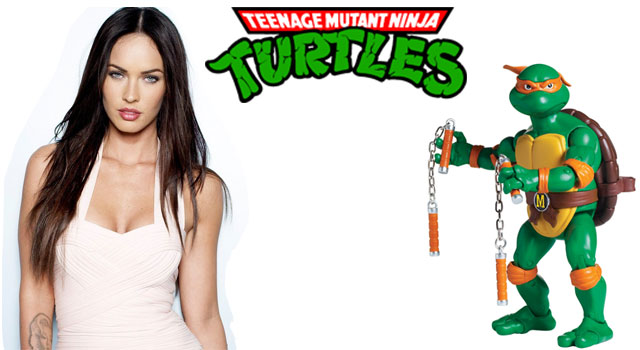 As you may know if you're a loyal reader of the site, Michael Bay is producing a new mixed live action and CGI Teenage Mutant Ninja Turtles film. Luckily, the script has reportedly changed since Bay changed the mutant turtles to alien turtles, which is a change we're glad he made.
Now, word out of the Bay camp is that Megan Fox has been cast in the film. Bay let the news leak in a short release on his website that read:
TMNT: we are bringing Megan Fox back into the family!

Michael Bay
Hmm. We're not sure how we feel about this one. Although it's not official, all signs point to Fox playing the Turtles sidekick and news reporter April O'Neil.
As a fan of the series growing up, I know that my 11-year-old self would have loved Megan Fox as April O'Neil. But unfortunately when I was eleven I alternated between Vanilla Ice and Pearl Jam in my cassette player, so I was only right about 50% of the time.
My modern day sensibilities think that this could be a good thing, as long as they don't make April wear the same cut-off jean shorts that Fox wore in Transformers. Even though there may be a lot of men looking forward to that, it's just not true to the character of April O'Neil. That would be my only gripe with her, since I don't mind her acting and with her coming aboard it's a good sign that the movie is moving forward.
Just one more thing, Michael Bay - April needs to have red hair. If Megan Fox stays a brunette, you're not getting my $12.