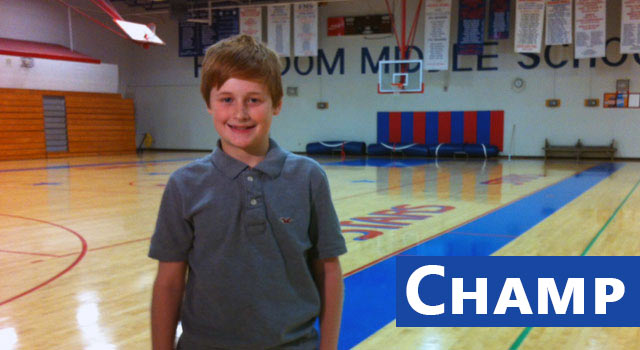 Just when you thought that the news was only filled with senseless violence that makes it feel like we're losing hope for any good in humanity, along comes a story like this one from Tennessee.
Jared Stevens is a 7th grader with cerebral palsy who has the physical ability of a 6 month old and is unable to stand on his own. Despite his physical limitations, Jared loves to do the things that all of the rest of the kids his own age are doing, and he has been participating in practices with his school's wrestling team. After putting in the practice time, Jared expressed interest in going out with his team and taking part in a match. So his coach, Clay Mayes, reached out to one of his counterparts at another school and brought up the idea. He didn't care about weight class, he just wanted to find the opponent with the biggest heart.
Take a moment and watch what happens next.