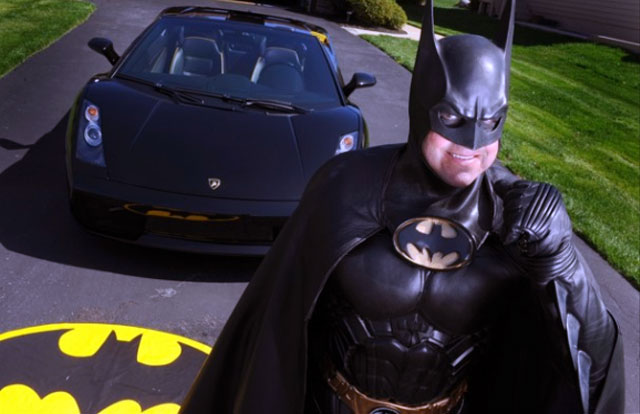 Earlier this week we did a story on Batman being pulled over for driving his Lamborghini without a license plate in Silver Spring, MD. I'll admit that I at first thought he was probably a little off like a real life Arthur, or it was staged. I couldn't have been further from the truth if I tried.
Batman has a real name, and he is a real life Bruce Wayne. You see, his name is Lenny B. Robinson and he's a self-made man with a large bank roll to back it up. A couple of times each month, "Batman" visits local hospitals but, instead of fighting crime, he's there to support these children in their fight against cancer and other unfair diseases. And, true to the Bruce Wayne persona, he asks for no recognition or special treatment.
Batman purchased his own suit for $5,000 and he spends over $25,000 each year on Batman toys, bracelets, and books - all of which he signs "Batman" before handing out to the kids. Oh, and he's currently having a $250,000 real Batmobile built to let the kids play with.
We make jokes about a lot of things here at Bro Council, but this is not one of those times. You see, not only have I been a Batman fanatic since I could walk, but I have been touched way too many times by that "cancer" word with my friends and family. So this story was especially important to me.
Batman, you may not want the recognition, but you have and it's well deserved sir. Not only do I lift my glass to you, but anytime you need a Robin give me a call. You know, cool 90's Robin, not the orange and green tights one from the 60's. Lenny B. Robinson is Bro Council, Approved.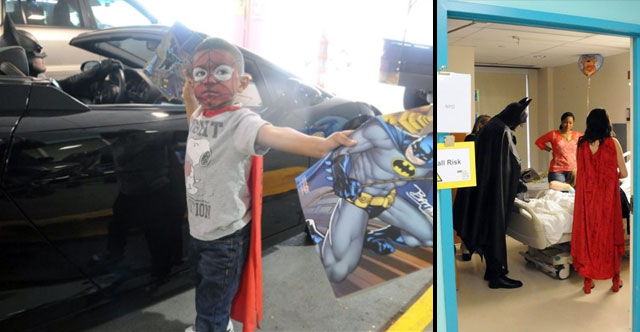 [Source and more pictures - Washington Post]