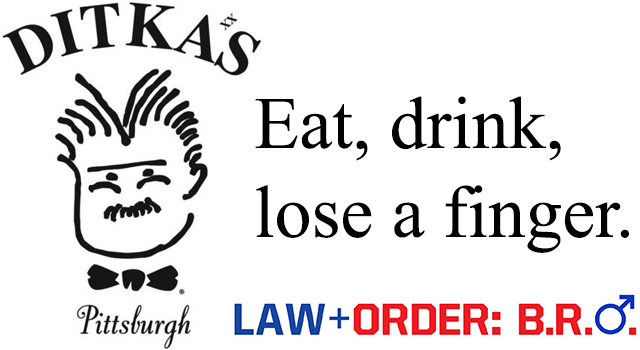 I can only imagine how slow the news cycle must have been at KDKA in Pittsburgh a few days ago that somehow this story qualified as "breaking news," but thankfully, we all got to experience this ridiculous birthday party tale in all its gruesome glory.
Over the weekend, the Sellitti family from Weirton, West Virginia, rented a party room at Ditka's steakhouse. (Side note, Ditka's is the steakhouse owned by the Pittsburgh-born Super Bowl champ Mike Ditka; who is one of only two people to win Super Bowls as a player, assistant coach and head coach.) While at the party, 48-year-old Tony Sellitti tried to break a wine glass in the face of his 53-year-old brother in law, who then returned the gesture by biting Tony's finger off. Robinson Township found Tony's finger in the public dining area of the restaurant (ew) but were unable to reattach it. Tony is also facing charges of simple assault and disorderly conduct. I have a feeling Da' Coach definitely wouldn't approve.
Bro Council ruling: next time, just send a birthday card.
[Source - CBS Local]