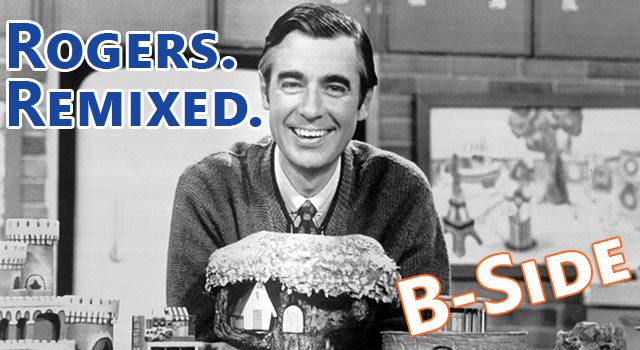 A little over a year ago, we told you about the PBS Digital Studios Remix of Mr. Rogers that was mixed by Symphony of Science's John Boswell. It was a great piece of art and a great tribute to Mr. Rogers, plus it is still on my playlist over a year later.
Now, Boswell and PBS are back with a B-side and they want you to remix it too. The instructions are below, so go get some Mr. Rogers beats and start re-mixing.
HOW TO MAKE YOUR OWN REMIX:
1. Get the sounds on Soundcloud: here
2. Upload your track to Soundcloud and add it to the Mister Rogers Remix Group: here
3. Share your track on twitter. Use the hashtag #singtogether and tell us using @PBSDS.
Check out the remix below and feel inspired.