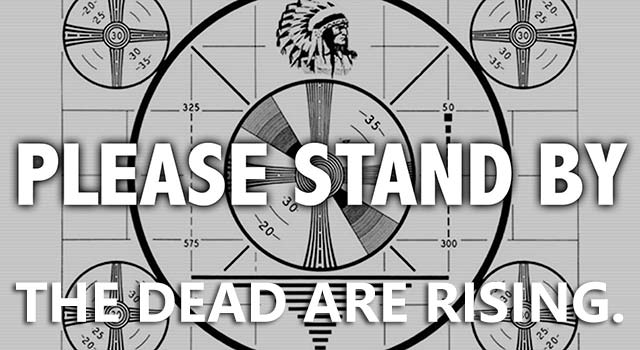 ZOMBIES ARE COMING!!!
Well, at least that's what the viewers of TV station KRTV in Great Falls, Montana thought when they were watching the Steve Wilkos show yesterday. The fans of the bald guy from Jerry Springer were flashed an official Emergency Broadcast System (EBS) message on their screen that the dead were rising with this ominous message:
Civil authorities in your area have reported that the bodies of the dead are rising from their graves and attacking the living. Follow the messages onscreen that will be updated as information become available. Do not attempt to approach or apprehend these bodies as they are considered extremely dangerous.
It also happened to a station in Michigan as well. Although the message was funny, the reality is that the system was hacked from an overseas source - and that's a problem.
"It happened shortly before 4 p.m., just before we went into local news," said Eric Smith, one of the hacked general managers. "We were very surprised. It's a huge concern. The integrity of the Emergency Alert System is something we take seriously."
Authorities say that the "security hole is plugged" but just in case it wasn't a glitch, you better get those Zombie survival maps ready.
Check out the video of the incident below.