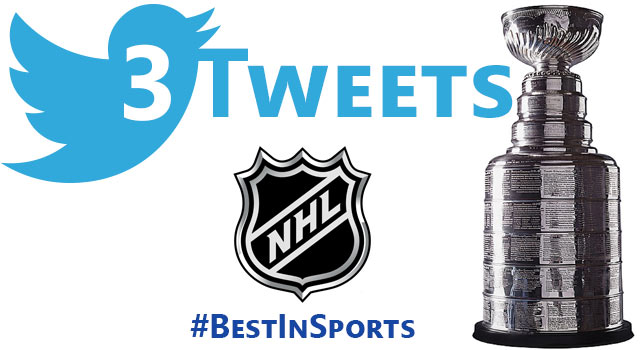 The NHL is the "little guy" of the 4 major sports. Although some people, myself included, think it's the greatest sport on Earth, it doesn't always get the recognition that it deserves. It's fast, it's exciting, the Stanley Cup Playoffs are the most exciting post-season in sports, and the marketing people in the NHL send out the best Tweets in all of sports.
Yes, that last point matters even though it doesn't seem to blend in with the other three.
To show you what we're talking about, here are three tweets to prove that the NHL has the best and most creative people handling their Twitter accounts in all of sports. For this experiment we only used official team accounts, but we'll cover some player Tweets soon.
#1: The San Jose Sharks take a bite out of ESPN.
ESPN decided to jump on the #Sharknado trend after the ridiculous Tara Reid movie began trending on Twitter. They decided to ask the San Jose Sharks to change their name, and the Sharks bit back (get it? it's a pun) with a polite request for more hockey highlights on the LeBron-Tebow show; aka SportsCenter.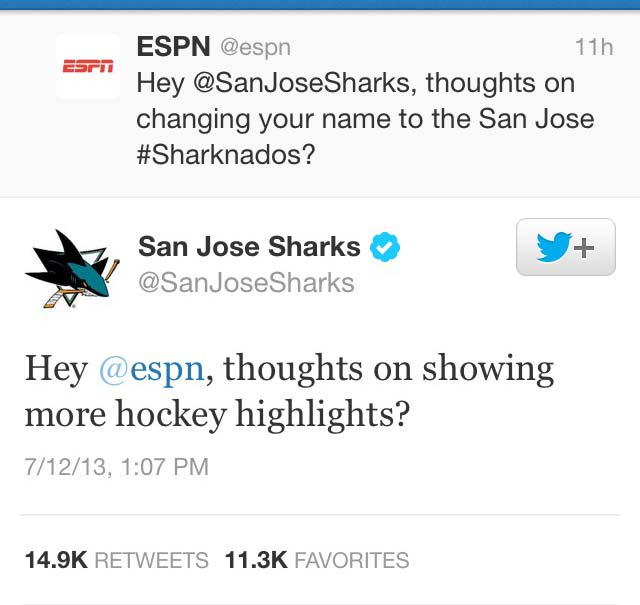 #2: The Pittsburgh Penguins get invited to a bar by the Los Angeles Kings.
The Pittsburgh Penguins were cup favorites going into the 2012-2013 season, and they seemed destined to win Lord Stanley's Cup after some deadline acquisitions, but something went wrong. They were swept in 4 games by a goalie named "Tuuka," and the defending Stanley Cup Champions were there to console them after they were knocked out of the playoffs as well. Nice move, Los Angeles. You're buying.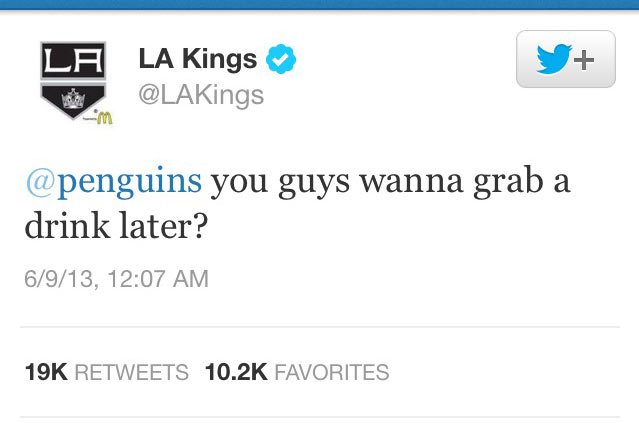 #3: The Dallas Cowoys get punked by the Dallas Stars.
And finally, in what may be our favorite tweet ever, the Dallas Stars go after the Dallas Cowboys. After someone from the Cowboys front office decided to put the NHL on blast by saying that "nobody cares" that the lockout was over, the Stars had something to say about that. Sorry Tony Romo, nobody in Dallas likes you except Jerry Jones.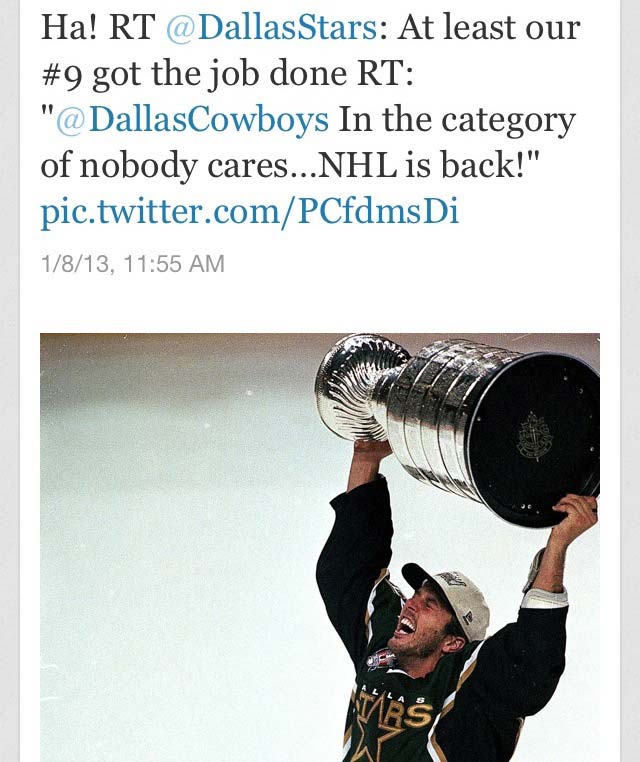 Nice work, NHL Twitter people. You win.