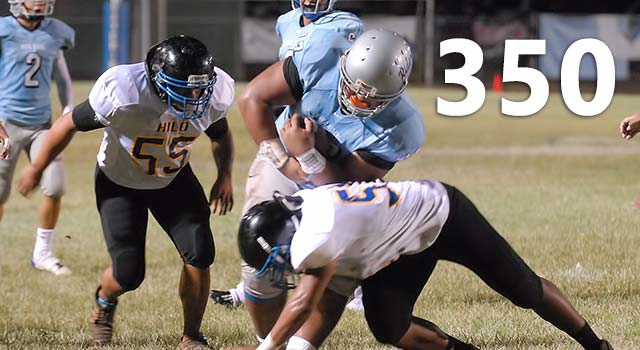 Where are you Jerome Bettis?
Come back, Jamal Lewis!
The NFL needs some big backs, and maybe someday David Fangupo can fill that bill. Fangupo is a 350-pound Hawaiian high school running back from Kealakehe who has just committed to the University of Hawaii for next season.
That's right, you are about to see this guy play four years of college ball. At 6'2'' and 350 pounds, we're hopeful that he's going to put up some serious yardage.
Check out the video below, and check back in four years for the update on his draft stock.