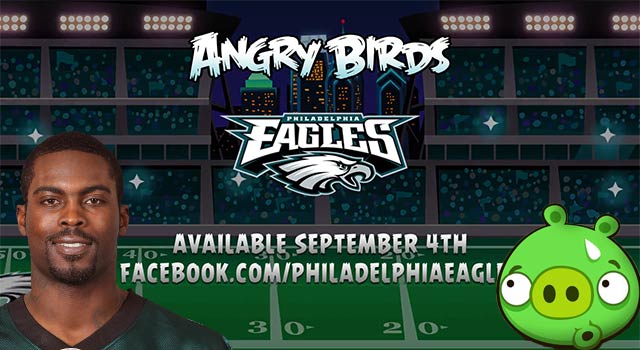 So one of your favorite Mobile games is Angry Birds? And you look forward to the new versions like millions of other players? Well, a new one is just around the corner and this time Rovio has teamed up with The Philadelphia Eagles. That's right, this NFL season they will launch an exclusive version for the City of Brotherly Love.
The game will contain 16 levels and a new one will be launched for each week of the season. I can only imagine the last few levels will be non-existent much like the real Philadelphia Eagles at the end of each season. Trust me, this game looks as bad as the Eagle's playoff chances. Check out the video below.
No word yet on if the courts have ruled that the killing of pigs will violate Michael Vick's probation.
[Source - Eagles]