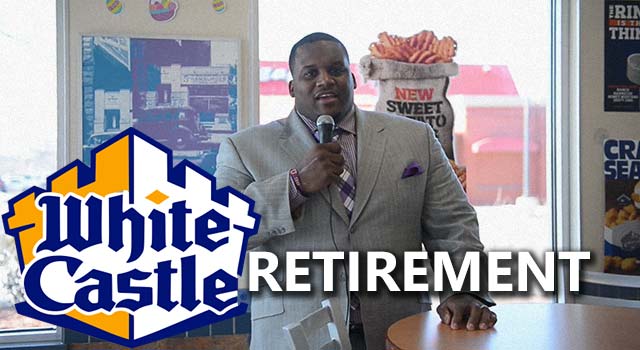 You should know Anthony "Spice" Adams by now from his great "Stuff NFL Free Agents Say" video or his mockery of Sammy Sosa's Pinterest page. If you haven't heard, he's a defensive tackle who spent nine-years in the NFL with the 49ers and Chicago Bears. And he's also one of the funniest guys in the NFL. Now, he's decided to retire, and has made a great video to celebrate his career.
After a few shots of his achievements in the league, we see Adams getting ready for his big retirement announcement at the classy "Whit Ca-sell" restaurant. What follows is comedic gold.
Nice work Anthony. Now that you're retired, we think you should contact us. We would have answered your press-conference calls, and we're always looking for new and creative contributors for the site. You up for it?
Check out the video below.