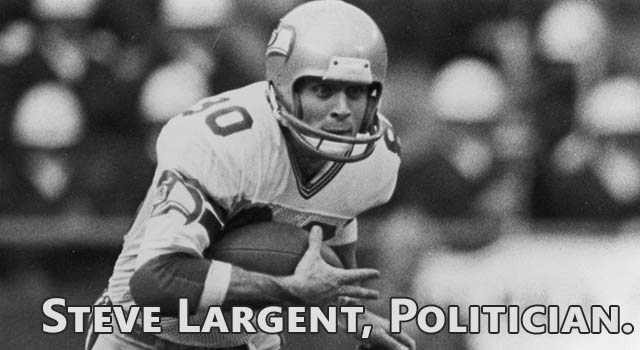 Do you know who Steve Largent is? If you haven't seen him play football the guy was great. He spent thirteen years with the Seattle Seahawks, and was the upgraded version of Wes Welker in his time period. He wasn't a fast guy, but he was extremely sure-handed.
Largent was selected to the NFL Pro Bowl seven times, and was the first Seahawk to ever appear in the game. He was inducted into the Hall of Fame in 1995, one year after he became a U.S. Congressman serving the U.S. House of Representatives for Oklahoma from 1994 until 2002.
All that being said, he was also a big hitter. Take a look at this hit he laid on Denver Broncos Safety Mike Harden after an interception. Earlier in the 1988 season, Harden hit Largent on an illegal play, which put the receiver on Injured Reserve for several weeks. Later in the season, the divisional rematch came to Seattle, and Harden intercepted a pass.
Largent ran him down on the field and layed out this huge (and legal) hit on the defensive back.
Check out the play that Largent later called the favorite of his career in the video below.