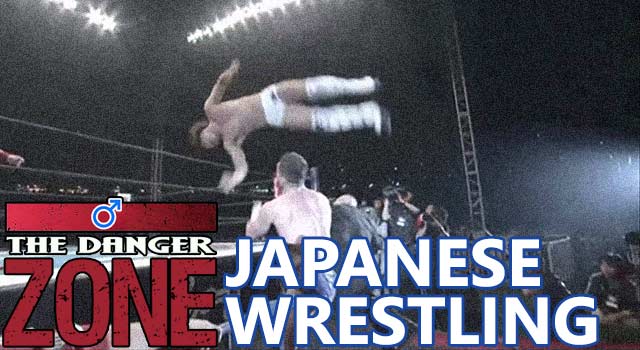 When the average person thinks of professional wrestling, they tend to imagine two 'roided up 6'6" guys with long hair pretending to punch each other. Well, that's still the case from time to time, but it's hardly the rule. While the WWE, TNA (IMPACT Wrestling), and Mexico's lucha libre promotions have their share of high flyers, the most athletic performers can usually be found in Japan.
And man, some of these people can really go.
Japan's premiere wrasslin' promotion, New Japan Pro Wrestling, held what's being called one of, if not the greatest, professional wrestling events in history, Wrestle Kingdom 7 this year. This was a great show from top to bottom and had no less than three five star all-time-classic matches.
The coolest, at least in this (very casual) fan's eyes? Low Ki (dressed as Agent 47 from the Hitman video games), Prince Devitt, and Kota Ibushi in a three way battle that featured more flips, round house kicks, and potential concussions than Jean Claude Van Damme's entire filmography.
That's not to take anything away from the rest of the show, though, which featured three other must-see fights. Minoru Suzuki versus Yuji Nagata and Hiroshi Tanahashi versus Kazuchika Okadawas were incredible if more traditional pro wrestling matches, while Togi Makabe versus Katsuyori Shibata blew everyone away with a match that played out like the greatest MMA fight in years.
We can't post all of the matches here, so if you're interested in checking out the rest of the show, just head on over to the YouTube and get to searching.
...in the meantime, we snuck in the Low Ki, Prince Devitt, and Kota Ibushi match below. Enjoy.