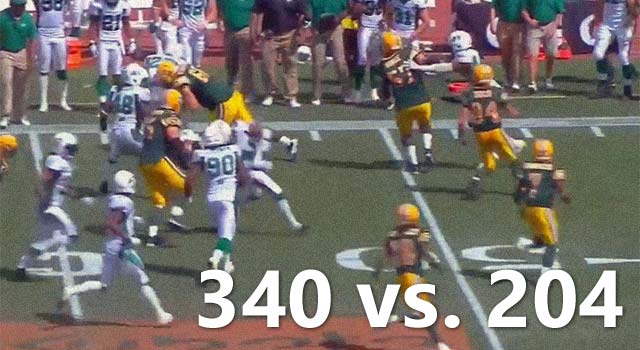 Diamond Ferri is a defensive back for the Saskatchewan Roughriders. In a recent CFL game, he made an interception and started his run-back. He made some good moves, and looked pretty fast on the field.
Then he met 6'11", 340 lbs. offensive lineman Matt O'Donnell from the Edmonton Eskimos.
Check out the video below to see what happens next. We'll give you a hint; size usually wins.