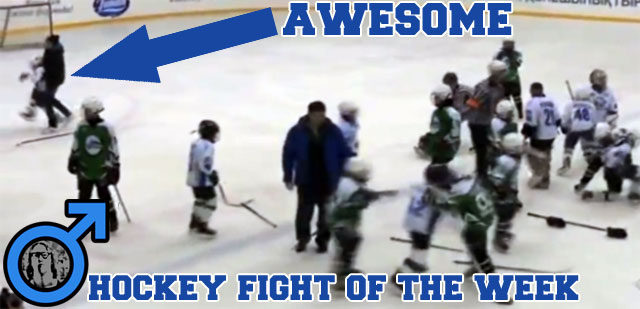 This week we bring you a foreign fight involving 9 and 10 year olds. The guy who uploaded it had this to say: "This is my 9-year-old brother's team Kokshetau - Burabay (green) fighting against the team from the capital city of Kazakhstan - Astana (white). Even though team Astana won against Burabay 5:3, they started talking crap to their opponents during handshake; so the capitan of Burabay's team could not just let it go and started the fight." Let's get it on!
My favorite part is at the :29 second mark. Look at the top left and watch the kid who's getting carried off the ice. Awesome.
Kokshetau vs. Kazakhstan
Kazakhstan is now famous for something other than Borat. I'm sure they're proud.