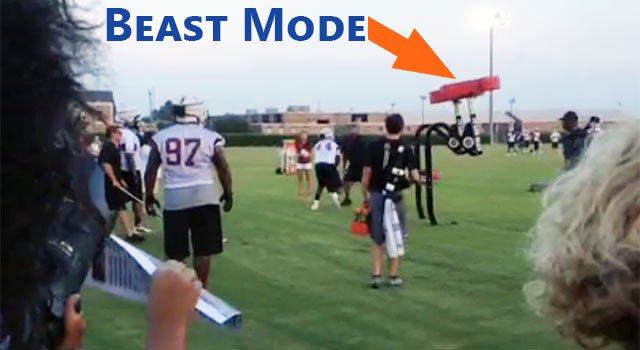 If you haven't heard of South Carolina Gamecocks defensive end Jadeveon Clowney, here's a little introduction to the most feared defensive player in the NCAA.
Last week, Clowney was hitting a blocking sled in practice with teammate Gerald Dixon, and had so much force behind it that it flipped over. If you haven't used a blocking sled before, the things are made of heavy sheet metal. Plus, the key to moving a blocking sled is the friction with the ground. The sled will only move when the men hitting it have a good technique, so not only is Clowney strong, but he'll knock you on your butt with the correct form.
I'm pretty sure the SEC quarterbacks are having nightmares about this right now.
If you want to see more of Mr. Clowney, you can check out "The Hit" on Michigan's Vincent Smith during the Outback Bowl last season.
Check out the blocking sled video below, courtesy of Vine - which is apparently still a thing.