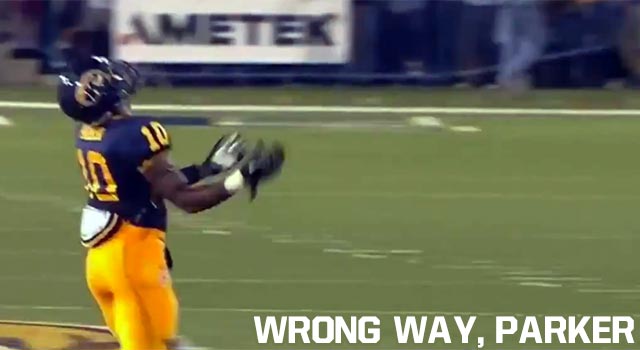 As you know, this is college kickoff week for football, and Kent State played Towson in one of the early games of the season. Usually, this wouldn't be a very high-profile game, but this year it will go down in history. Kent State's Andre Parker will forever be remembered on the internet for one play when he ran 58 yards in the wrong direction.
Parker grabbed the ball inside the 10 yard line and could have fallen into the end zone after a Towson player muffed a punt. Instead, he turned around and ran the other wya. Luckily for Parker, Towson was confused as well and tackled him before he took it into his own end zone for a safety.
Full disclosure: the play didn't count since you can't advance a muffed punt in college football. That still doesn't take away from the greatness of the reactions. Take a look at the :20 second mark in the video below as the opposing coach yells at his own team for tackling Parker, and the :32 second mark for Parker's reaction when he realizes what he did. Classic.