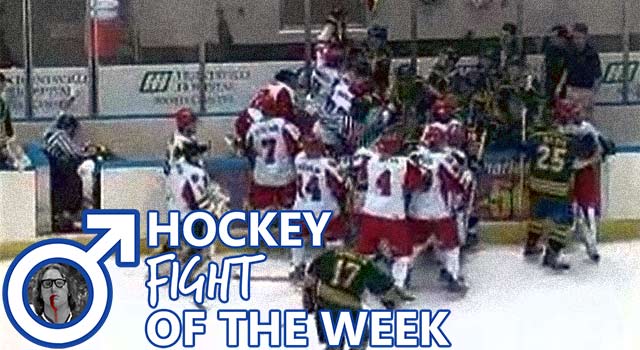 We used to have a column called the "Hockey Fight Of The Week" but it's been on hiatus since Gary Bettman tried to kill the NHL. In honor of the NHL players coming back to training camp, we wanted to show them what we'll need to see in order for them to win back our respect.
Thanks to the Huntsville Havoc and Mississippi Surge of the SPHL (Southern Professional Hockey League) we bring you our first fight brawl of 2013. This is one of the best we've seen as the players were actually fighting on the bench. Not in front of the bench, on the bench.
The punches start in front of the Mississippi boards and soon spills onto their bench. Check out the video below, and just know that it's totally worth watching the whole four minute fight.
Welcome back, NHL - it's your move.