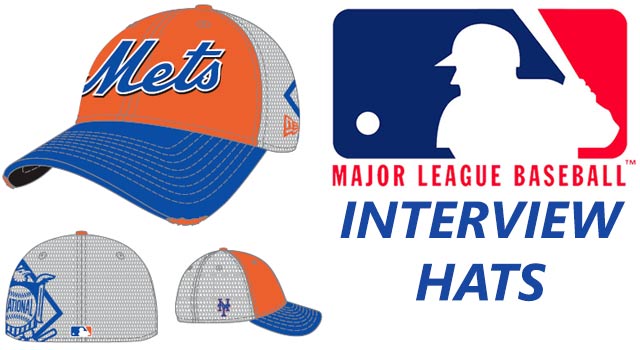 You've probably heard about the NFL fining RGIII for continuing to wear unapproved clothing for post game interviews. If not, we'll catch you up to speed. RGIII likes to wear Adidas instead of the NFL approved Nike gear because he has a sponsorship with them. Why did he pick Adidas? Because they have three stripes - and he's RGTHREESTRIPES.
The NFL rules seem fair considering that MLB is taking it a step further and asking their players to wear their new "interview hats" out on the field. So now the players have home, away, alternate, batting practice, throwback and interview hats.
That's understandable, but what happens in all the post-game interviews that take place on the field? Does a bat boy run out a hat to the player in order to let him participate in the interview? Do they get fined if they don't wear it? Suspended?? Stop the madness!
The blog MetsBro was the first to break the story and they had this to say:
From what I hear its purpose is to be worn during interviews and off-the-field stuff (charity events, blood drives, etc.). Unlike the NHL's version, however, it will not be mandatory for players/coaches to wear the cap during interviews. It's more if just a 'Here if you want it' type of thing.
Oh. I guess it's not as bad as I thought - sorry to alarm everyone. It still seems unnecessary, but I am a hat guy and prefer mesh backs like these so I'm sure I'll be buying several of these this season. Darn you MLB! You got me to give you more money. Again.
In other MLB news, the league has partnered with cellular carrier T-Mobile. What's the big deal you ask? Well this deal not only makes them the "official cellular carrier" for Major League Baseball, but now all MLB stadiums are replacing the landlines from the dugout to the bullpen with T-Mobile phones. Based on T-Mobile's track record for signal strength I'm sure we will be seeing endless highlights on SportsCenter of the hilarious ways the manager will try to flag down the attention of the bullpen.
We fully expect to see the most complete games in the history of baseball by starting pitchers this year because of the T-Mobile boxes you see below.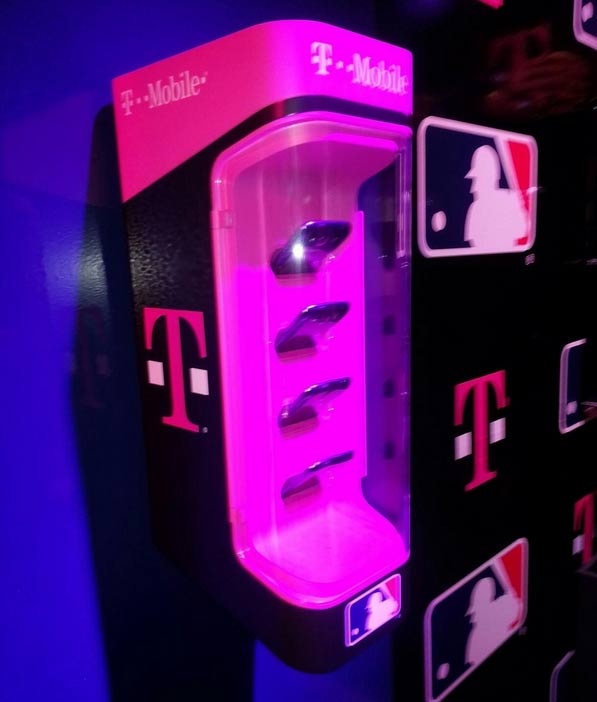 [Source - Deadspin]