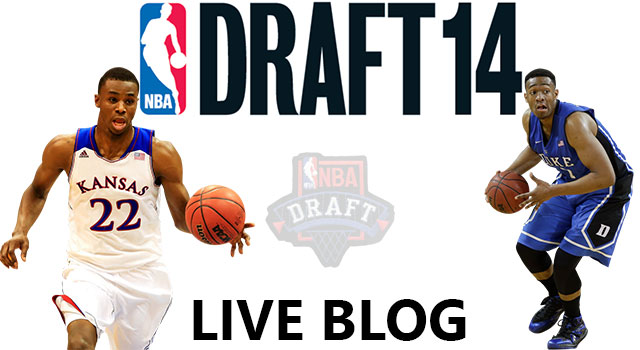 We're back, NBA fans!
After a long (or at least feels like a long) hiatus, a Tim Duncan drive-thru trip to Chik-fil-A, and the start of free agency buzz, the NBA Draft is upon us.
Tonight, young hopefuls wait for their name to be called, chomping at the bit to put on a fresh flat brim of their new home for the next several years. We're excited, and we're going to be watching and streaming our consciousness to you.
Starting at 6:45 PM EST, please join Matt Truck and Joe Holleran back on this page as they cover the Draft live (coverage on ESPN begins at 7 PM EST). Expect plenty of TV references, R&B lyrics, and analysis of the action from Bro Council's resident NBA fanatics.
Get in on the action by tweeting at the hosts (@BroTruck, @JoeHolleran, @rayabel) during the day, or come draft time to share your input.
Good to be back!