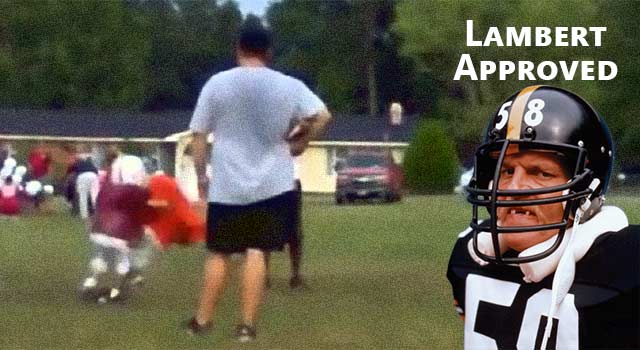 From now on, the kid in this video should be known as Mini-Clowney. Seriously, someone better check his gummy bears for PED's.
What you're about to see is a youth football practice. Players line up across from each other and practice the contact they'll see in a game, and we're betting the kid on the left will see a lot of game time. This is the biggest youth football hit we've ever seen.
Check out the video below of pee-wee football: where it's legal to pit children against one another in combat.