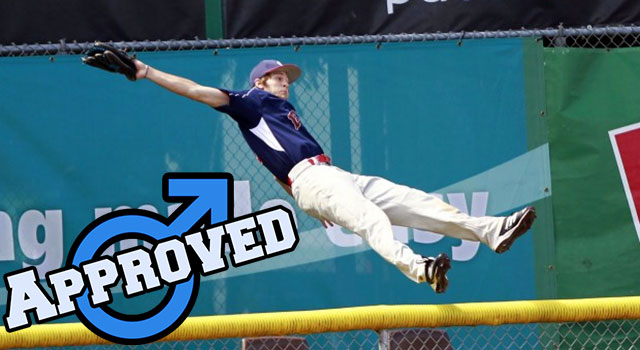 It is now officially the warmest part of the year, so you know what that means...the first round of the NWAACC baseball championships! Alright, most people don't actually know what that means. But now, we all have a reason: Derrick Salberg.
The NWAACC (Northwest Athletic Association of Community Colleges) is not well known, but an outfielder from Lower Columbia College will forever be known on the internet. Derrick Salberg made game-ending catch to rob competing Everett of a two-run home run. What was great about the catch was that he did it with style. Check out the video below, and be awed.
You can also see a photo sequence of the catch here.
[Video courtesy of KLTV in Longview, WA]