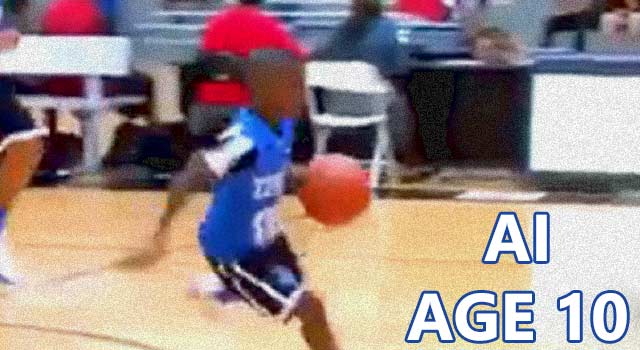 So you think you can ball? Well check out this 10 year old kid who is being called "the next Allen Iverson".
Oh, and just so you know, he's being called the next Allen Iverson by the YouTuber who uploaded the clip. In most cases, I wouldn't put too much stock in what YouTube people call their videos. Take Bro Council for example: we call our Roommates Web Series the best webseries ever, and clearly that title goes to the Arkansas Pig Lady. But in this case, the guy got it right - at least on the court. The kid has moves, let's just hope his house isn't being foreclosed.
Check out the video below.