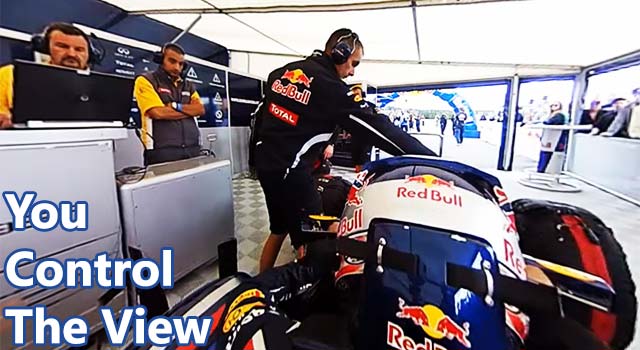 Red Bull has been a leader in cutting edge technology in the F1 world with their cars, and also in the tech world where they sponsored and recorded the first ever space jump.
So leave it to Red Bull to combine the two and give fans at home the ultimate in F1 video experiences: a 360 degree panoramic view of the track at over 200mph. The Norwegian company Making View attached a camera to the top of a Red Bull car and sent driver Sabestien Buemi out to take a spin at Norway's Rudskogen Motorsenter, the country's oldest asphalt circuit.
The great part about this is that they also provided a special interactive player that allows you to change views in real-time.
Check it out at the source link below, just make sure you have a reasonably fast computer or you're not going to get the best effect.
[Source - Red Bull 360° View]