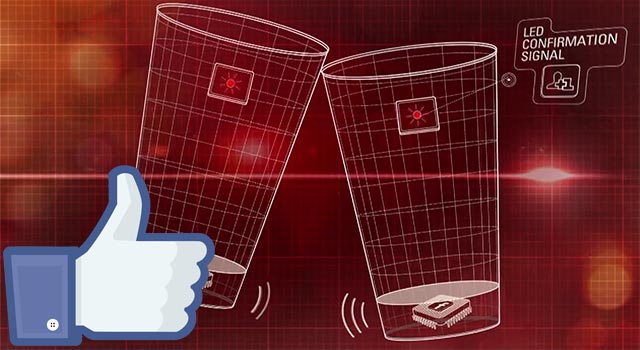 Budweiser Brazil just launched The Buddy Cup, a beer receptacle integrated with Facebook. What does that mean? When two people toast with their cups, they become friends on Facebook.
No, this isn't a joke.
That's right, the next time you're at a pub with friends and you decide to say cheers, your Facebook friends list may automatically increase. The cup contains "high-tech chip technology integrated with Facebook" and is paired with Facebook by scanning a QR code on the bottom, and once you make a new "friend" the cup lights up a red LED light to give you some visual confirmation that you are now linked online.
At first, the cupsare going to be used at Budweiser sponsored events, such as music festivals, and are supposed to "enhance brand activation and increase the interaction between Budweiser consumers."
We can't wait to see some of the Timeline posts that come out of this. Check out the intro video below: