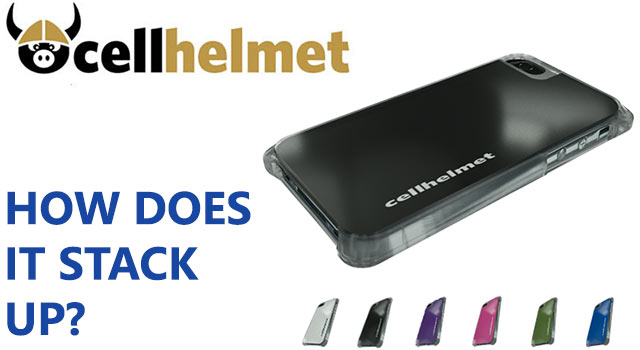 OK, raise your hand if you have ever dropped your cellphone and cracked a screen? Now, raise your hand if you spent a boatload on a case that was supposed to protect it but it didn't. Last step, look around at the strangers staring at you for raising your hand while reading this. If you're using your internet at a Starbucks, please...put your hand down.
There have been quite a few of us who have dropped our phones, myself included. I tend to forget it's in my lap in the car and and watch it crash to the asphalt when I get out. I also spent more than I care to admit on the so-called "protective cases" like Otterbox. My first one was just too big and uncomfortable in my pocket and in my hand. Then I downgraded just a bit to a lower level Otterbox, which broke in less then a month. I just wanted something to give me some protection when I drop my phone. So I decided to give the Cell Helmet a shot.
Cell Helmet is made here in the USA, it's affordable, customizable, and "guaranteed protection". The insured part is the key part, but we'll get to that later. I was skeptical about the concept at first, but I wanted to give it a try. The package included the case, two inserts, and a claim card to register the warranty protection online.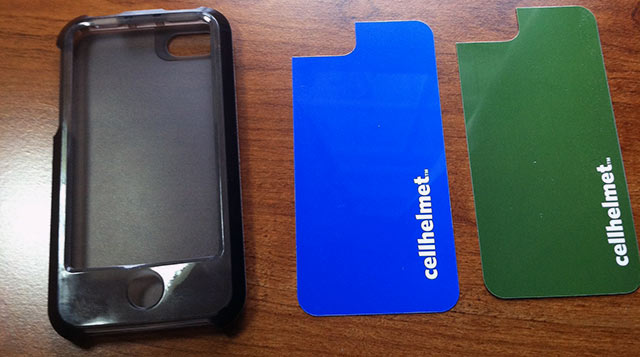 I love the size, weight, and feel of the Cell Helmet. In fact, Ray told me it looks like something Batman would carry. It's a light piece of rubbery material with a smooth finish that fits perfectly around your iPhone and in the palm of your hand. I've had no problems getting it in or out of my pockets. Plus, I've already dropped it once on the corner of the case and and it withstood that 2 foot drop. I'm sure there are many more to come.
The next thing I like about this product is the fact that you can register for replacement coverage - if the phone breaks then you pay a $50 "handling fee" and they replace or fix it for you. This coverage is valid for up to 1 year. So you pay around $45 for the case, and when you drop the phone you pay another $50 handling fee for a total of $95. If you do need repair or replacement, you just ship the phone to Cell Helmet and they fix it and return it within 3 days according to their site. The best alternative, Apple themselves, offers their AppleCare protection for $99 for two years plus a $50 deductible. The advantage with Apple is that all repairs and replacements are done in store, but the big disadvantage is that you can only buy it within 30 days of the original purchase. So if you're outside of that 30 day window and looking for a way to protect your phone, the Cell Helmet is a good option.
Now for my only complaint, and it's minor. They need more customization. In each package you get the case and two colored inserts - mine were blue and green. I'd love to see some more colors, designs, team logos, and more available as additional inserts to purchase.
The Cell Helmet is light and will protect your phone from daily use - not from throwing it at the wall when you can't log-on to Farmville. I'll be using it with my iPhone 4S and the iPhone 5 when I get it.
You can pick up your own case in multiple colors from Cell Helmet here, and you can also save $10 by using this link.