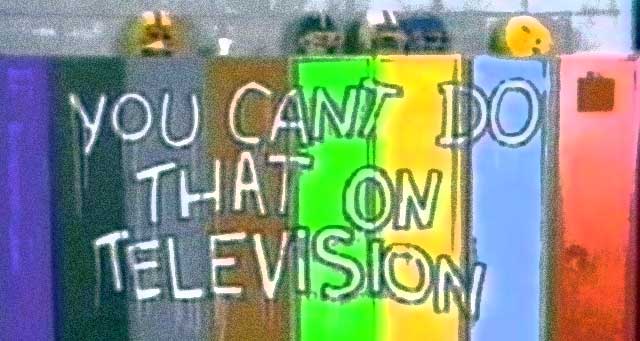 Ahhh...You Can't Do That On Television. The show that introduced slime to Nickelodeon. I used to watch this show constantly as a kid, and I thought this would be a perfect way to waste 25 minutes of your Friday work day. Let's be honest, if you're reading this then you're probably just killing time until the weekend anyway. How about revisiting your childhood instead?
If you haven't seen the show, it was a pretty low-budget sketch comedy with teenage actors and actresses. It ran on Nickelodeon constantly in the 80's, and this is where Alanis Morissette got her start. So you can officially thank Nickelodeon for her warbling.
In this sports themed episode, Christine and Lisa co-host in a sportscaster style, complete with sport coats. Enjoy.