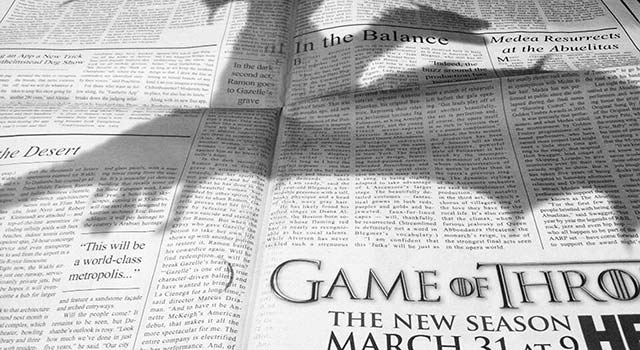 We are coming up on the 30 day mark until we revisit the kingdoms of the Game of Thrones. And judging by the trailer that you'll see below, this season looks like it will be the best one yet. The writers have even gone on record as saying two of their three favorite scenes came from the third book.
In anticipation of Season 3, HBO has spared no expense at marketing, and we are sure glad they did. Check out the newspaper ad that appeared in the New York Times with the shadow of one of Khaleesi's dragons adorning the pages. If you look close, all of the articles are related to the story as well. Brilliant.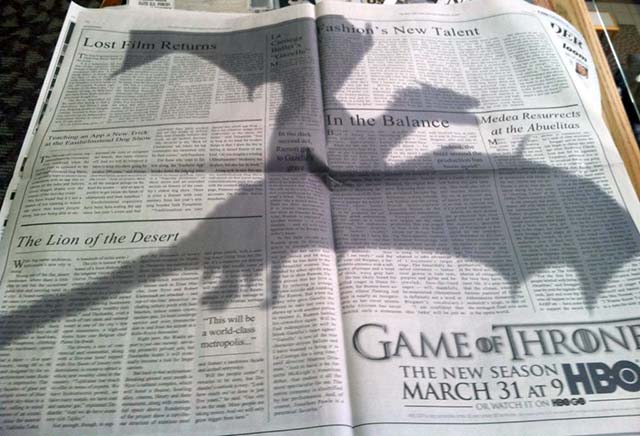 Make sure you check out the latest trailer for Season 3 below if you haven't already. And don't forget to break out your Game of Thrones cookbook, and get your Thrones beer ordered before the March 31 premiere date.
[TVRage]