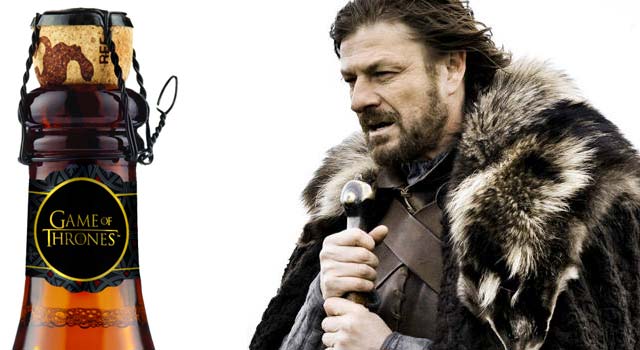 With Dexter, Homeland, and Boardwalk Empire all done for the season, and The Walking Dead not starting back for a few more weeks we only have The Game of Thrones to look forward too this TV season.
The third season of the HBO hit starts on March 31, 2013, and at the same time the Ommegang Brewery will release the official Game of Thrones beer. It's a 25 oz bottle of blond ale that you can uncork to keep you warm on those cold nights on the wall.
Winter is Coming to Ommegang. Here is a look at the @gameofthrones#ironthrone bottle that will release on the March 31ow.ly/i/1gwa3

— Brewery Ommegang (@BreweryOmmegang) December 18, 2012
Now I just have to convince Ray into letting me expense some of this for....ummm....research.