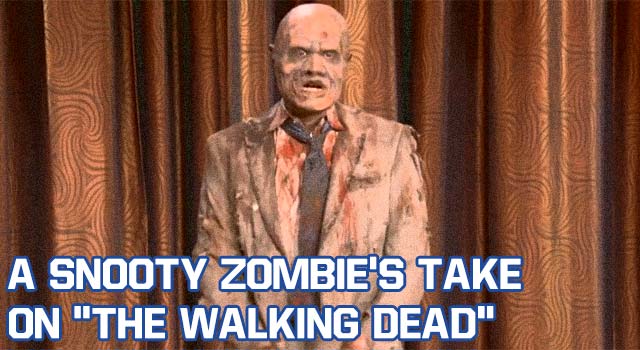 We've posted things about Conan O'Brien on Bro Council, and we've done many articles about The Walking Dead. Today, we get to post a video that includes both of them. Whoa. Worlds colliding!
Check out the video below from Team Coco about a "snooty, urbane zombie" named Hamilton Davis who is a fan of The Walking Dead.
Just remember; don't be racist and call them zombies, the undead upper-class prefer "Decaying Americans."