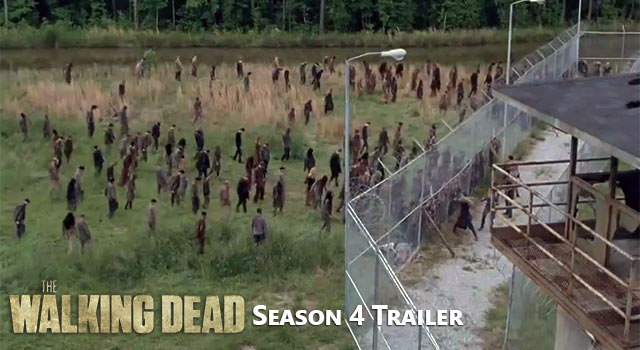 As you probably already know, we love The Walking Dead here at Bro Council; and yes, that includes both the TV show and the graphic novel. The only thing we don't like about the franchise is the long wait in between seasons of the show. Lucky for us (and you), Season 4 is only a few months away.
While we still have to wait until October 13 for the new season, we can get a sneak peak thanks to AMC. They released the first trailer for Season 4 at the Comic-Con International Expo, and we learned 8 things from the clip.
Somebody is feeding the walkers rats outside of the prison.
There are a bunch of new people in the prison.
There are a bunch more zombies outside the prison.
Michonne now rides a horse.
Beth may have a crush on Daryl.
Carole is teaching a class about knives to children.
There are no more Hyundais in the apocalypse, and the survivors are now driving Dodges.
Tyreese may punch Rick in the face.
What does it all mean? Check out the trailer below and draw your own conclusions. We know one thing for sure; Season 4 looks great.