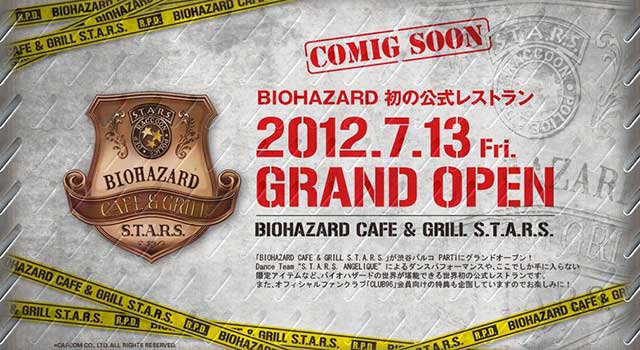 One of the best things I remember about my PlayStation 2 was playing the Resident Evil series...and playing it late at night with the lights out while having the snot scared out of me at certain points. Now, if you want to pay the airfare to head to Japan, starting July 13 (and for one year only) Resident Evil fans can enjoy a themed restaurant and exclusive memorabilia to the series. I'm just glad they chose this series instead of Toe Jam and Earl!
Capcom has announced that the restaurant is "Comig Soon" which is awesome. If there are two things I love about Japanese video games, it's their belief that we Americans are all fat Italian plumbers, and their poor translation abilities.
They haven't announced the menu yet, but the Capcom Bar in Shinjuku, Japan has items like Tyrant Rib Steak and Licker Brain Cake for pudding. Book me a flight!
[Source - andriasang.com]