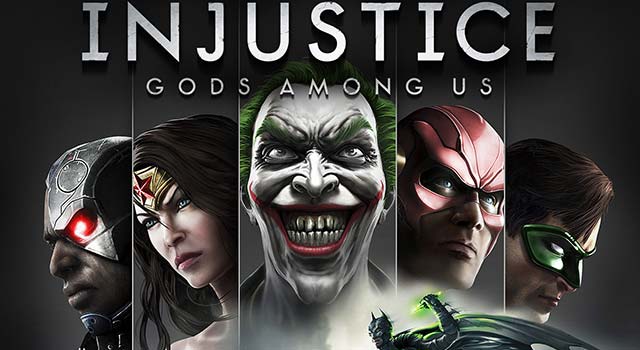 Comic books and video games have always ranked among my favorite things in life, but I was never into the Mortal Kombat games like most of my friends. After looking back on it, I just never got into the characters. Yes, the games were fun, but wouldn't they be so much better with characters you know? Maybe even famous superheroes?
Well Warner Brothers is about to grant my wish. Injustice: Gods Among Us is set for a release date of April 16, 2013 and it is one of the greatest game ideas ever. Picture this: Mortal Kombat but with the Justice League of America. They have also launched a great marketing campaign: a 10-week-long marketing campaign called the Injustice Battle Arena. The arena features weekly match-ups between the playable cast of the game and each week, the arena is updated with different versus scenarios. Fans vote for their favorite characters, and a video of each winner from the bouts is released after each voting period.
But now back to the best part - the characters. Superman, Wonder Woman, Batman, Night Wing, Flash, Solomon Grundy, Harley Quinn, Joker, Green Arrow, Lex Luthor, Bane, Cyborg, Catwoman and more are all included in this game! If this hasn't peeked your interest then fire up your iOS device or Kindle and check out the comic by the same name. Currently, there are 4 issues which all run around 99 cents and they have a storyline prequel for the game. All of the issues are pretty short but worth the money considering they do not waste time taking the characters to a realm we have never seen.After reading the first comic I was hooked. You know that it's a good storyline if you read or watch something that you didn't see coming that makes you literally yell out OH ****.
Without giving any major spoilers, the story starts with Superman finding out that Lois is pregnant (which is a whole other twisted conversation we can have sometime) and she leaves for a story with her camera guy Jimmy Olson when she is kidnapped by the Joker and Harley Quinn. Sounds awesome already, right?
So here's the deal: we don't normally do game reviews, but this is an exception. If anyone from Warner Brothers is reading this, please contact us so that I can call and grovel for you to hook us up so we can get a pre-release review copy. I'm talking signing in blood, naming my first born kid Batman kind of serious. While we work on this, check out all the character videos on their YouTube channel and take a look at the trailer below.