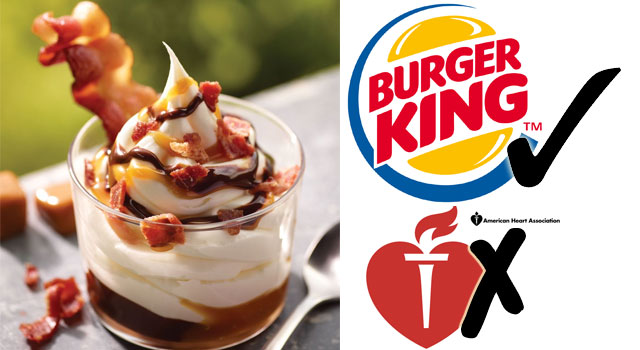 Burger King is having a party this summer. A barbecue and bacon party.
Starting Thursday, the second largest hamburger franchise in the world is launching its summer menu, and it looks awesome (and completely unhealthy). They are focusing on several new BBQ style sandwiches, sweet potato fries, and a bacon sundae. They test marketed the vanilla soft serve with fudge, caramel, bacon crumbles, and a full piece of bacon in Nashville, Tennessee earlier this year and they are ready to roll it out nationwide. How healthy is the sundae? It has 510 calories, 18 grams of fat and 61 grams of sugar.
Will this work to help Burger King reverse declining sales? Probably. Especially after Taco Bell rocked the fast-food world with their Taco Loco's (and even Mountain Dew AM). The full summer menu for Burger King includes:
Memphis Pulled Pork BBQ Sandwich
Texas BBQ Whopper or Chicken Sandwich
Carolina BBQ Whopper or Chicken Sandwich
Sweet potato fries
Bacon sundae
Frozen Lemonade
Check out a leaked slide of how the burgers are made below...and get excited for Thursday.