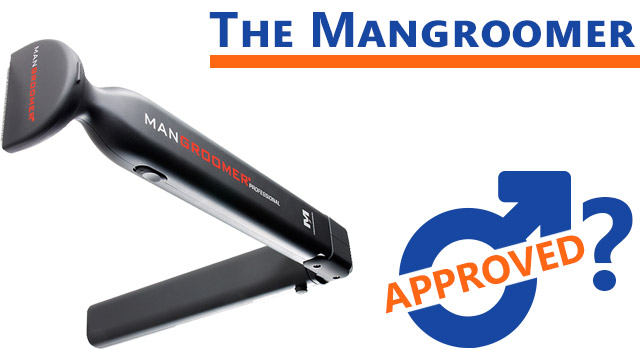 Recently, the fine folks at Mangroomer sent us some products to review for the site. Today we look at the first product up to bat for Bro Council Approval: the Mangroomer Professional Back Hair Shaver.
I felt like I was the perfect Bro Council writer for this review since I owned 5 different hair trimmers of different function before I received the Mangroomer products. I'm a big fan of my beard, but I also like to keep it looking good. So, I gave this a shot and here's what I came up with:
What's In The Box
The contents are basic, and of course include everything you need to get started. You get the unit itself, the instructions, and the power cord/charger.

Use
The Mangroomer Back Hair Shaver has an extendable handle covered in a rubberized coating. It has a good feel in the hands and can be lengthened or shortened depending on your needs. I'm 6'4 and it was long enough for me. I was actually surprised at how close the razor cut since the blade is awkardly behind you and I didn't think you would be able to get a lot of pressure on it. Thankfully, I don't have a lot of hair on my back but it breezed right through the little that I was throwing at it.
The unit itself is easy to clean, and it's pretty compact once it's folded up. It did the job, and it did it well.
Problems
The biggest problem I had was somebody asking what it was when I had it sitting on my coffee table when I was getting ready to write the review. I quickly found out that it's awkward telling a girl that you are only using a back hair trimmer "for a review". Make sure you keep this thing out of site so people don't ask questions. On a related note, if you walk into someone's house and see a razor on a table don't pick it up. Someone else grabbed the "Private Body Shaver" Mangroomer had sent me, and I had to calmly tell them what it was, that I've used it, and they should set it down. Height of awkwardness? Yes.
Is It Approved?
The main thing you'll have to decide on is whether you need yet another trimmer in your arsenal of manhood. Although you can use it in other places, there are more adept trimmers for that. But, if you are in a constant battle with your back hair...this will be your best weapon. For those men, the Mangroomer Professional Back Hair Shaver is Bro Council, Approved.
Ready for the Mangroomer? You can pick it up on sale at Amazon.com for around $45.